RED DIRT SKINNERS, Village Playhouse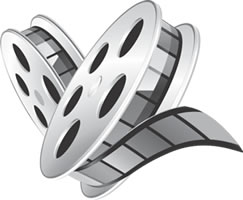 ---
April 7th, 7:00PM
Ticket Information
| Ticket Type | Remaining | Sales End | Price |
| --- | --- | --- | --- |
| Red Dirt Skinners | 47 | April 7th, 7:00PM | $20.00 |
Event Details
Widely regarded as one of the most innovative acts to come out of the UK in recent years, the sublime genre-defying sound of the Red Dirt Skinners is created by husband and wife team, Rob and Sarah Skinner.
In 2013 the Red Dirt Skinners became the first band in history to succeed at both the British Blues and the British Country Music awards. Don't let these accolades pigeonhole the Skinners though; their audiences always describe them as 'refreshingly different'. Drawing on influences from folk, country, blues, americana, jazz and everything between, the Red Dirt Skinners' sound is instantly recognizable.
'Musically set apart from the mass of bands who are just copying what has gone before' Music News
Comfortably blending exceptional, almost telepathic, harmonies with the unique instrumentation of soprano saxophone and acoustic guitar, audiences fall in love with the Skinners sound.
'The space where the vocals of Sarah and Rob Skinner meet features two tones existing as a single note' The Alternate Root Magazine.
Sarah trained classically on the clarinet from about the age of 6 and progressed through all the grades before switching to the saxophone. In 2014 Sarah became the first female artist to be endorsed by Trevor James Saxophones.
Rob grew up with a father who played bass guitar and a grandmother who taught piano. As a young teen he turned to the guitar, but still plays many other instruments. Rob brings the occasional rocky influence to the band.
After winning at the British Blues Awards, Sarah requested to be removed from future Awards, citing that the Skinners music didn't fit into one genre and they didn't want to be pigeonholed.
Rob and Sarah write all their material together, with Sarah focusing on lyrics and Rob adding his extensive music theory knowledge to create unique chord sequences and stylings.
Advocates for finding the positives in every situation, Rob and Sarah spend much of their off-tour time encouraging new artists into the music scene and finding them performance opportunities.
From small beginnings in small venues, the Red Dirt Skinners swift rise in popularity sees them now commanding theatre audiences across The UK, Europe and Canada. A Red Dirt Skinners concert combines captivating storytelling with knowing lyricism and outstanding musicianship.
The Red Dirt Skinners are currently relishing some wonderful press and extensive airplay of Behind The Wheel and are writing songs for their fifth studio album.
Terms and Conditions
Contact Us
When and Where
Hosted By
North of 7 Film Fest
North of 7 Film Fest brings the TIFF (Toronto International Film Festival) movies to North Hastings through their Film Circuit Program. Movies are shown at the Bancroft Village Playhouse every second Tuesday of the month at 4:15 and 7:00 pm from September to June.
The North of 7 Film Fest is a program operated by Hospice North Hastings. All proceeds raised fund our residential hospice ... The Hospice House for North Hastings. Hospice North Hastings provides a special way of caring for patients facing end of life decisions. Hospice is designed to improve a patient's quality of life and help alleviate the family's distress by providing efficient loving care, easing pain, and the overall emotional, spiritual, social and economic stress of the knowledge of impending death.
Hospice North Hastings would like to extend our appreciation to all of our supportors and hope that you enjoy the movies!!!
If you would like to receive an email of the movie trailer the week before each movie please send us an email to that effect at info@hospicenorthhastings.com .