Central Ontario Film Festival ( Murder Mystery ), Bancroft Curling Club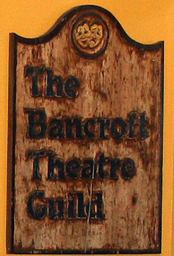 ---
August 24th, 6:30PM
Ticket Information
Tickets Unavailable
Event Details
The Bancroft Theatre Guild
and
The Bancroft Curling Club
are once again out to solve a Murder.
but we need your help!!!!!
This year we are hosting the Central Ontario Film Festival awards show. or the C.O.F.F awards.
more Cherished and sought after then an academy award the C.O.F.F trophy is the holy grail of any A-listers award shelf. we cant confirm or deny that some of the industries biggest stars will be in attendance. with some amazing Silent auction items already submitted.

the Bancroft Rock and Roll hall of Fame has already donated one of Jimmy Hendrix one of a kind Gibson air Guitars. Elton John himself has stated that the strings off an air guitar are impossible to find. and now you could have a chance to own a fully Tuned legendary Air Guitar never before seen up for public sale....... ( we can confirm Justin Beiber has never used this legendary instrument of Rock and Roll History )

this year "Dance to the Bates- a Phyco Musical" is all the critics and paparazzi alike are talking about.
with scandal and mystery surrounding every aspect of filming and production its sure to be a Classic, far more so then E.T or any Marvel movie made to date.
be a part of the excitement. join in on the fun. and become a detective for an evening with great meal included.
Only $40 per person. for a fantastic Meal and the Best show of the year. and all monies go directly back into our community thanks to our wonderful team of Volunteers
Don't miss out

Terms and Conditions
Contact Us
When and Where
Hosted By
Bancroft Theatre Guild
The Bancroft Theatre Guild is a non-profit, volunteer, community-based
organization embracing novice and experienced members who assist
in the creation of live theatre. Bancroft Theatre Guild is a Contributing Member Arts Group of the Algonquin Arts Council.