LAUGH AFTER DEATH starring CARLA COLLINS, Village Playhouse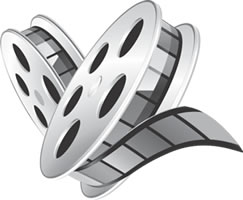 ---
September 23rd, 7:00PM
Ticket Information
Tickets Unavailable
Event Details
After numerous sold-out shows in both Los Angeles and Toronto, Carla Collins takes her award winning comedy show Laugh After Death on the road.
TORONTO, ON – Laugh After Death is a dead funny 75 minute live stand-up stage show where Carla Collins tackles a taboo subject with a lot of laughs and heart.
"Grief is torturous, miserable, uncomfortable and lasts a really long time. It's like having tantric sex with Guy Fieri while listening to Nickelback." –Carla Collins
Carla Collins and her mom Rosemarie Collins were like one person, they enjoyed an
extraordinary bond that went beyond the usual mother/daughter relationship and bordered more on soul mates. Life-long best friends and drinking partners, Carla and Rosemarie were inseparable. In fact, Rosemarie never missed one of Carla's comedy shows and even opened for her daughter on stage. Rosemarie's sudden and unexpected passing rocked Carla to her very core and left an unbearable void in her life. Reeling from shock, gripped by despair and unable to imagine her life without her cherished mother, Carla did the only thing that brought any type of
relief or comfort, she made jokes about her mom and death. Laugh After Death is a hilarious and loving homage to Rosemarie. It's the mother of all comedy tribute shows.
Terms and Conditions
Contact Us
When and Where
Hosted By
North of 7 Film Fest
North of 7 Film Fest brings the TIFF (Toronto International Film Festival) movies to North Hastings through their Film Circuit Program. Movies are shown at the Bancroft Village Playhouse every second Tuesday of the month at 4:15 and 7:00 pm from September to June.
The North of 7 Film Fest is a program operated by Hospice North Hastings. All proceeds raised fund our residential hospice ... The Hospice House for North Hastings. Hospice North Hastings provides a special way of caring for patients facing end of life decisions. Hospice is designed to improve a patient's quality of life and help alleviate the family's distress by providing efficient loving care, easing pain, and the overall emotional, spiritual, social and economic stress of the knowledge of impending death.
Hospice North Hastings would like to extend our appreciation to all of our supportors and hope that you enjoy the movies!!!
If you would like to receive an email of the movie trailer the week before each movie please send us an email to that effect at info@hospicenorthhastings.com .