TIFF MOVIE The Parasite 7pm Show, Village Playhouse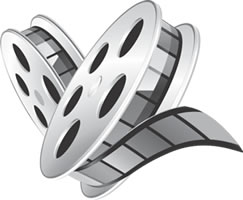 ---
April 14th, 7:00PM
Ticket Information
Tickets Unavailable
Event Details
This movie is not being shown on April 14 due to the COVID-19 virus. It will be rescheduled.
Terms and Conditions
Contact Us
When and Where
Hosted By
North of 7 Film Fest
North of 7 Film Fest brings the TIFF (Toronto International Film Festival) movies to North Hastings through their Film Circuit Program. Movies are shown at the Bancroft Village Playhouse every second Tuesday of the month at 4:15 and 7:00 pm from September to June.
The North of 7 Film Fest is a program operated by Hospice North Hastings. All proceeds raised fund our residential hospice ... The Hospice House for North Hastings. Hospice North Hastings provides a special way of caring for patients facing end of life decisions. Hospice is designed to improve a patient's quality of life and help alleviate the family's distress by providing efficient loving care, easing pain, and the overall emotional, spiritual, social and economic stress of the knowledge of impending death.
Hospice North Hastings would like to extend our appreciation to all of our supportors and hope that you enjoy the movies!!!
If you would like to receive an email of the movie trailer the week before each movie please send us an email to that effect at info@hospicenorthhastings.com .