HASTINGS THE MUSICAL Tues Aug 7/18 7:30pm Opening NIght, Village Playhouse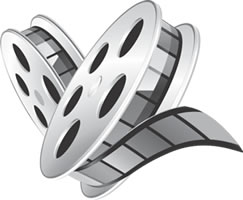 ---
August 7th, 7:30PM
Ticket Information
| Ticket Type | Remaining | Sales End | Price |
| --- | --- | --- | --- |
| Hastings The Musical Tuesday Aug 7/18 7:30pm show | 44 | August 7th, 7:30PM | $30.00 |
Event Details
December 1st, 2017: For Immediate Release
Tweed & Company Theatre is thrilled to announce that our Smash Hit MainStage Musical of
2017 HASTINGS! A NEW MUSICAL is touring venues in Eastern Ontario in the summer of 2018!
HASTINGS is the story of the founding of Eastern Ontario told through epic original music,
beautiful choreography, and an incredibly talented cast of nine professional performers who
all play the instruments.
After countless rave reviews, sold out performances, and requests for the show from across
the province, we are thrilled to be bringing this show to three fantastic venues in and around
Hastings County. The Village Playhouse in Bancroft, Studio Theatre in Perth, and Empire
Theatre in Belleville will all play host to this fantastic production, with its beautiful rustic set
and costumes, incredible original score by renowned Canadian Composers, and its sweeping
magical story, HASTINGS! The Musical is not to be missed!
Tweed & Company Theatre is an incorporated not for profit organization and a professional
producer of Original Canadian Musical Theatre based out of Tweed Ontario. Celebrating our
10th anniversary season, Tweed & Company has gained the reputation across the province of
being a top producer of live musical theatre, as well as a recognized incubator for Original
Canadian Works. Working with Actors, Composers, Musicians and Creators from across the
country and from many of the other major festivals including The Stratford Festival, The Shaw
Festival, Mirvish, and Drayton Entertainment, Tweed & Company is primed to become a major
player in the Canadian Musical Theatre Industry in the coming years. Winner of the Hastings
County TOURISM CHAMPION OF THE YEAR, broadwayworld.com best independent production,
pick of the Fringe from Now Magazine and Torontoist, and in 2017 a Culture Days
commissioned event.
More information and tickets for HASTINGS: ON TOUR can be found on our website,
www.tweedandcompany.com, and through the tour venues, as well as your local box office or
ticket retailer. Tickets for all venues are $30.00 Regular Admission, HST included, and $20.00
for Students, HST included.
Tweed & Company also has a full season of offerings from February to December in nearby
Tweed, Ontario, and with increased attendance and recognition each season, come and join
us in Tweed to see what all the fuss is about! Full season details on our website,
www.tweedandcompany.com, or follow us on facebook, instagram or twitter for update
Terms and Conditions
Contact Us
When and Where
Hosted By
North of 7 Film Fest
North of 7 Film Fest brings the TIFF (Toronto International Film Festival) movies to North Hastings through their Film Circuit Program. Movies are shown at the Bancroft Village Playhouse every second Tuesday of the month at 4:15 and 7:00 pm from September to June.
The North of 7 Film Fest is a program operated by Hospice North Hastings. All proceeds raised fund our residential hospice ... The Hospice House for North Hastings. Hospice North Hastings provides a special way of caring for patients facing end of life decisions. Hospice is designed to improve a patient's quality of life and help alleviate the family's distress by providing efficient loving care, easing pain, and the overall emotional, spiritual, social and economic stress of the knowledge of impending death.
Hospice North Hastings would like to extend our appreciation to all of our supportors and hope that you enjoy the movies!!!
If you would like to receive an email of the movie trailer the week before each movie please send us an email to that effect at info@hospicenorthhastings.com .