Andrea Beaton & Troy MacGillivray Cape Breton Fiddlers!, Village Playhouse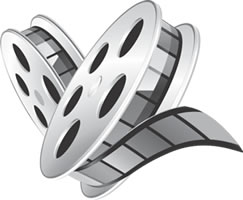 ---
November 16th, 7:00PM
Ticket Information
| Ticket Type | Remaining | Sales End | Price |
| --- | --- | --- | --- |
| Andrea Beaton & Troy MacGillivray | 50 | November 16th, 7:00PM | $25.00 |
Event Details
Andrea Beaton & Troy MacGillivray
Two of the finest fiddlers from the East Coast of Canada in concert!
Andrea Beaton comes from a long line of Beaton and MacMaster musicians, which explains why
her music is her own and deeply rooted in the Cape Breton tradition. Like her father and
grandfather, she is a composer, adding fine new music to the island's repertoire. She tours
internationally and is in great demand as a teacher at music camps. Her passion for Cape Breton
fiddle, piano, step dancing, and comical stories are sure to delight any crowd.
Troy MacGillivray is from Lanark, a small community on the north-eastern shore of Nova Scotia.
Troy's commitment to music has spanned 30 years and includes both practical and academic
accomplishments – most recently an M.A. in Ethnomusicology from the University of Limerick in
Ireland. From as young as six years old, Troy was impressing audiences step dancing and soon
after, fiddle and piano skills. His roots-centered approach has the power to inspire audiences
and comes from a family of proud Scottish heritage where fiddle playing and Gaelic traditions
runs in the bloodline. Troy is a recipient of the Queen Elizabeth II Diamond Jubilee medal for
contributions to culture in Canada.
Separately they have strong careers that has brought them around the world playing and
teaching from the North Pole to the Middle East. Solo recordings by both artists have been
acknowledged with East Coast music awards over several years. Andrea and Troy share a
musical ancestry – they are distant cousins where many of their relatives are excellent and
prolific musicians!
Together these two accomplished solo artists offer a taste of Nova Scotia's best traditional
music. Andrea and Troy will captivate and enchant the audience with contemporary tunes
fused with the music of their Highland ancestry.
Quotes
"Two fantastic musicians, both beyond masters of Cape Breton style fiddle and piano, who are
not to be missed!"
- Victor Maurice Faubert, June 2018
"Andrea Beaton and Troy MacGillivray are good friends who have been playing music together
for many years and it shows. Both have deep roots in the traditional music of Cape Breton
Island and bring to their performances both the great energy of experienced dance musicians
and a deep lyricism that is especially evident when playing their own compositions. Their small
concert venues are a joy, not only for their wonderful music but Andrea's bubbly enthusiasm
and Troy understated sense of humor. Their performances are not to be missed."
- Paul Fackler, June 2018
Terms and Conditions
Contact Us
When and Where
Hosted By
North of 7 Film Fest
North of 7 Film Fest brings the TIFF (Toronto International Film Festival) movies to North Hastings through their Film Circuit Program. Movies are shown at the Bancroft Village Playhouse every second Tuesday of the month at 4:15 and 7:00 pm from September to June.
The North of 7 Film Fest is a program operated by Hospice North Hastings. All proceeds raised fund our residential hospice ... The Hospice House for North Hastings. Hospice North Hastings provides a special way of caring for patients facing end of life decisions. Hospice is designed to improve a patient's quality of life and help alleviate the family's distress by providing efficient loving care, easing pain, and the overall emotional, spiritual, social and economic stress of the knowledge of impending death.
Hospice North Hastings would like to extend our appreciation to all of our supportors and hope that you enjoy the movies!!!
If you would like to receive an email of the movie trailer the week before each movie please send us an email to that effect at info@hospicenorthhastings.com .